If you haven't found your way to Houzz, and you are looking to remodel or build your home, you will LOVE Houzz.com!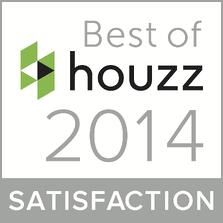 It boils down to being a great way to find inspriation and solutions for your home like a virtual magazine you can create your own online notebook together. Build your own Ideabook on their site that you can access from anywhere in the world on a computer or mobile device! So, instead of making a huge 3 ring binder with design ideas by tearing them out of magazines or brochures, save the space and tree by logging-on for free.
Floor Partners decided to create our own page for our residential clients. It is under our Floors To Go name. We really love that we can put photos of our projects and identify products that clients have really loved! The FIND A PRO area is wonderful too and can help you find a builder, architect, designer or other Pro in your area and you can even see their clients reviews and super high quality photos guranteed to spur your creative side!
To make things really handy, just download their bookmarklet to your browser and Add photos on the web to your ideabook! You can create Ideabooks on all kinds of things like sorting your larger project into room by room or focus on say just bathtubs and fixtures you love. Click here to get their bookmarklet
Below is a link to our Professional Profile photos for convenience. Feel free to browse here for photos as we add them. Personally I'm enjoying this site as it is super handy and really well put together. Thanks for reading. Please be sure to comment below and come check out our store.
Kristen Mangus