For fans of Trading Spaces' wackiest carpenter, last weekend's Big Texas Home Show was a must-attend. Ty Pennington shared a behind-the-scenes look at his time on Trading Spaces and his current show, Extreme Home Makeover.

Ladies, if you didn't see him in the flesh, you'll have to catch Extreme Home Makeover on ABC - Channel 8, WFAA on Sundays at 8 pm, but here are some highlights.

Of his start on Trading Spaces, Pennington says he auditioned with a bunch of male model types who seemed like they had "picked up brand new tool belts on the way to the audition." He credits his big break to how he executed the flower box he was asked to build. Certainly, he must have impressed the casting director because a week later he got the gig.

Pennington also answered questions about how it was to work with the designers as a carpenter on Trading Spaces. He said that he loved being offered the opportunity to give his input, but some designers were more open to it than others.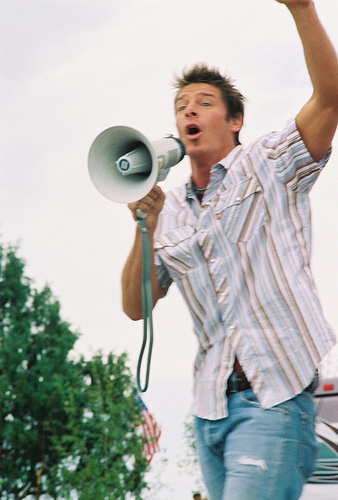 Ty Pennington photo by Patrishe and licensed under CC by 2.0. See more of Patrishe's photos on Flickr.
In describing the origin of the Extreme Home Makeover concept, Ty mentioned that the concept evolved from his idea to build "sick, amazing tree houses for Make a Wish kids." The idea morphed into building a house in a week, which Ty describes as "Survivor meets monster house."

You many not know that before becoming a model and fan-favorite on Trading Spaces, Pennington designed custom furniture. He now has his own furniture line, Howard Miller Furniture Total Home by Ty Pennington.

The home show was a busy one for us at Floor Partners, but we did catch Ty's Q and A at the event. If part of your home's next makeover involves the purchase of carpet or tile flooring, feel free to request flooring info by contacting Floor Partners.